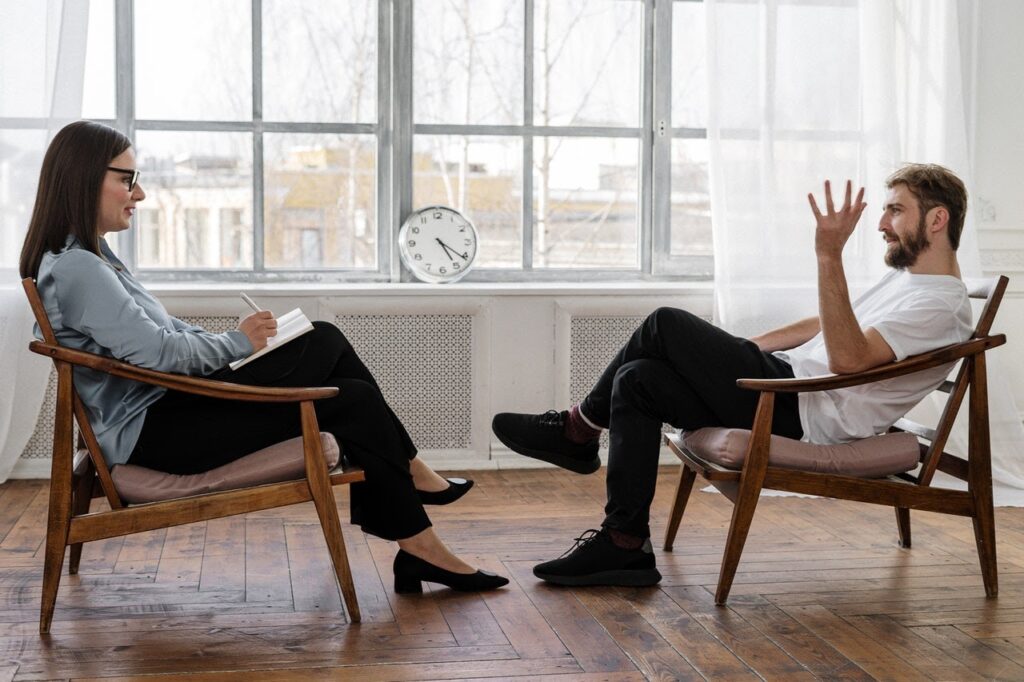 The COVID-19 pandemic has lasted for an entire year in the United States, meaning that we've been through a lot: endured months-long lockdowns, mask-wearing, and long distances between friends and family members. All of that has taken a toll on our mental health.
As we move forward, it'll be important to process the experience that we've all been through, which might mean consulting with a certified therapist for a variety of needs.
For New York residents, finding a therapist in Manhattan means sifting through an endless list of names, but here are 21 that we'd recommend checking out.
Best Substance Use & Abuse Therapists
One effect that the COVID-19 pandemic has had on us has been an increase in substance abuse rates. According to the Centers for Disease Control and Prevention, there's been a 13.3% increase in people turning to substances to deal with the stress.
Here are a couple of places to check out that deal specifically with substance use and abuse issues.

Freedom Institute
The Freedom Institute was founded in 1976, and is located on Madison Avenue. It's a non-profit that uses Integrating Dialectical Behavior Therapy (DBT) and Relational Family Therapy to help treat alcoholism, substance abuse, and addiction in adults 18 and older.
According to the Institute's website, they utilize a range of treatments across four different phases: Exploratory, Early Recovery (phases 1 and 2), and Advanced Recovery Phase 3.
These phases include sobriety groups, therapy for individuals, couples, and families, as well as intensive outpatient (8-12 weeks) and evening outpatient programs, which includes art therapy, coaching, education, meditation, and testing, with the goal of preventing relapse and supporting one's recovery.

Center for Motivation and Change
The Center for Motivation & Change was founded in 2003, and has several offices in the New York area: on 8th Ave, in New Marlborough, MA, Roslyn, NY, and Washington, DC. The center treats patients in inpatient and outpatient settings, which includes individual, group, and family therapy sessions.
The center uses a motivational approach to help patients understand how their behavior works, and how to avoid risks and stresses that lead to substance abuse.
The program isn't based in a traditional 12-step program, instead using an evidence-based approach to help patients confront substance abuse.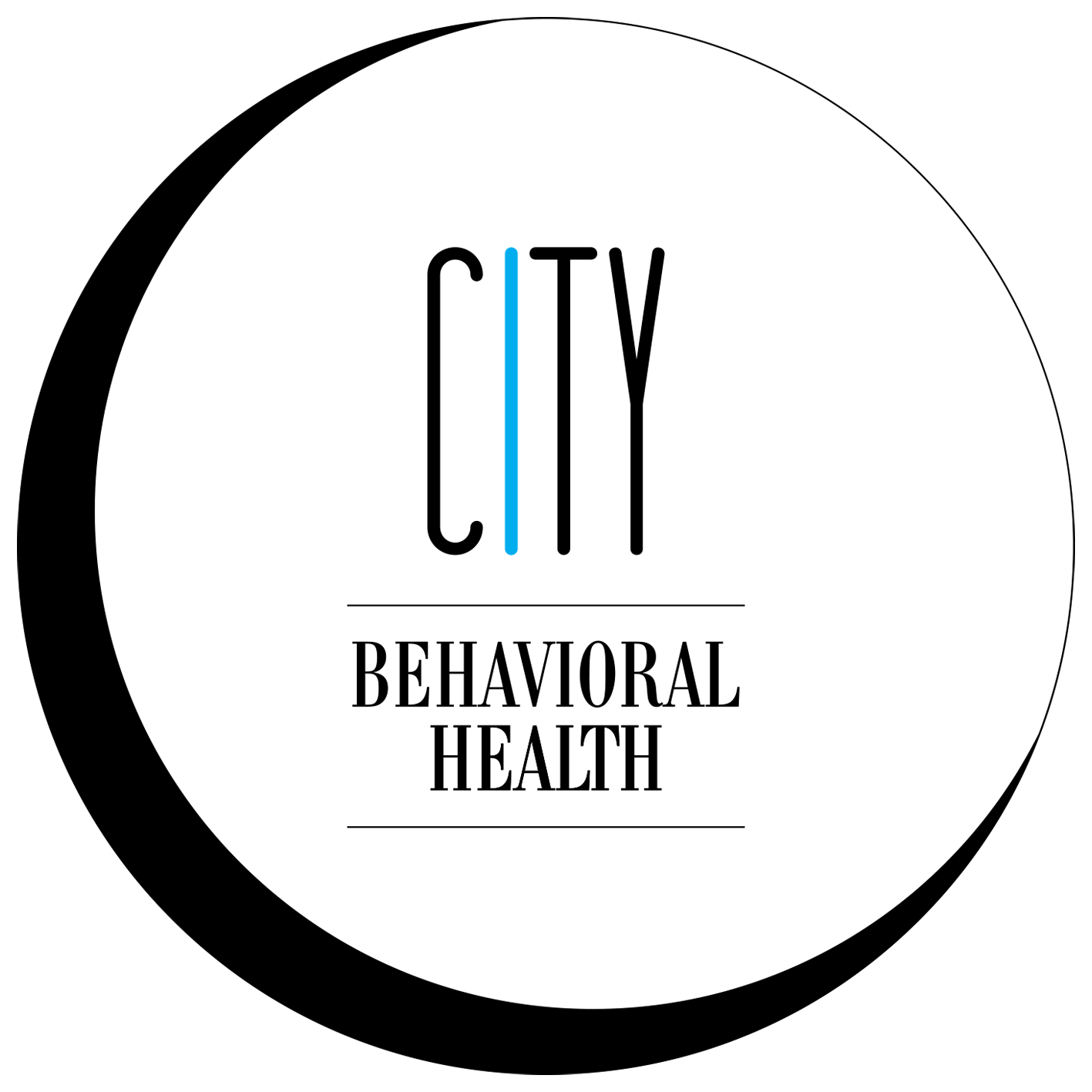 Lindsay Chester, LCSW
Lindsay Chester is the founder and director of City Behavioral Health, located on 57th Street. Armed with a BA from George Washington University and a Masters in Social Work from Fordham University, she's a specialist in addiction and related disorders.
Chester focuses on a range of issues, including:
Substance abuse
Compulsion (sex, gambling, shopping, and eating)
Mood disorders
Emotional dysregulation
Borderline Personality Disorder
She provides both individual, couples, family, and group therapy, and writes her approach to treatment is "from a highly individualized lens with an emphasis on behavioral methods to promote attainable and sustained treatment outcomes."
Best Family Therapists
Families can already be stressful before you throw a pandemic into the mix. Faced with lockdown orders and work from home, the experience has pushed even well-adjusted families to their limits because of the close confines and 24/7 time together.
Courtney Schiffrin, LCSW
Union Square Therapy is run by Courtney Stursberg Schiffrin, a licensed psychotherapist who specializes in couple and family therapy. She provides help for individuals, couples, and families to help treat a range of issues such as academic and occupational transitions, addiction, anxiety, grief, impulsivity, low self esteem, relationships, and more.
For couples and families, she says that she works to "stabilize, strengthen, and clarify relationships," along issues such as addiction, careers, communication and trust, fertility/pregnancy/postpartum, grief/loss, illness, separation/divorce, and more.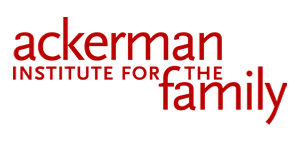 Ackerman Institute
The Ackerman Institute for the Family was founded in 1960, and is one of the country's best-known training centers for family therapy. Its mission is to provide family care for families "from all walks of life at all stages of family life."
The Institute provides counseling for both hetero- and same-sex couples, and helps families with dififculties with children, abuse, mental illness, and other issues, as well as divorce mediation.
Best Psychosis Therapists
Psychosis is defined by the National Alliance on Mental Illness as "disruptions to a person's thoughts and perceptions that make it difficult for them to recognize what is real and what isn't," and can include hallucinations, strange beliefs, thoughts or behaviors.

Dr. Sally E. Riggs
Dr. Sally E. Riggs is a licensed psychologist and has more than 20 years experience working with Cognitive Behavioral Therapy for psychosis. She offers therapy for individuals who are hearing or seeing things that others aren't, or who are experiencing strange sensations, intense fears, or paranoia.
She uses a normalizing approach to help treat people in a caring, respectful, and understanding environment to help people overcome the issues that are stressing them. She also provides family consultations for those concerned about their loved ones.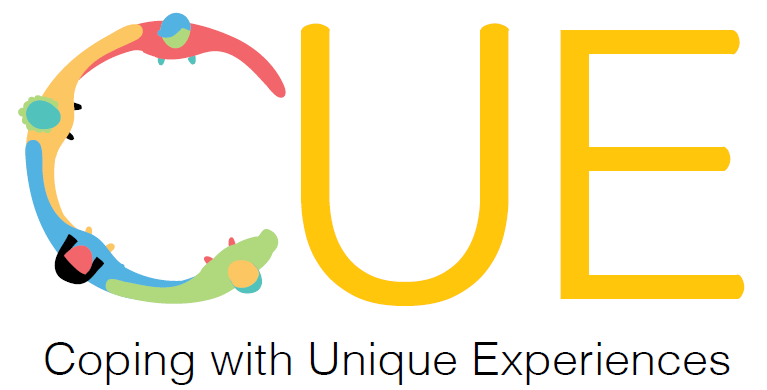 Yulia Landa, PhD
Dr. Yulia Landa is the co-director of the Coping with Unique Experiences program at the Icahn School of Medicine at Mount Sinai works with young adults and teenagers who are experiencing psychotic symptoms.
She's part of a team that helps people and their families in diagnosing, educating, and undertaking Cognitive Behavioral Therapy.
Couples Therapists
Couples therapy is commonly known as Marriage Counseling, and it's a form of therapy that helps couples recognize conflicts that arise between one another, and how to overcome those problems to strengthen their marriage or partnership.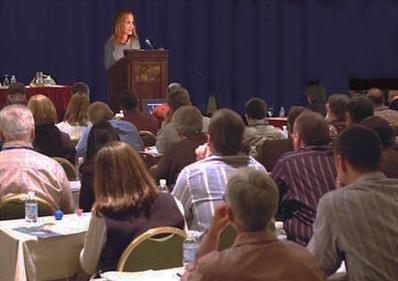 Leora Manischewitz
Leora Manischewitz is a licensed sex therapist who's been in practice for more than 25 years, and is registered with the American Association of Sex Educators, Counselors, and Therapists.
She works to treat couples and individuals with a variety of problems, from sexual disorders and problems such as boredom, compulsions, body image issues, abuse, infidelity, and lifestyle choices, as well as patients who are dealing with depression, anxiety, compulsion, relationship conflicts, and more.
Her approach is to combine 'warmth and encouragement", and her aim "is to offer you the confidence that our work together will be successful."

Dr. Sharlene Bird
Dr. Sharlene Bird is a multicultural, licensed Clinical Psychologist with more than 25 years of experience in the field, and who speaks three languages: English, Spanish, and Yiddish.
She provides a wide range of services for individuals, couples, families, and older adults, treating issues such as depression, anxiety, marital problems, abuse, multicultural issues, and others.
Get the Support You Need From NYC's Leading Therapy Group
Schedule your 15 min virtual consultation
We will assist you in reaching your goals using the latest and most researched anxiety treatment tools available.
Best Parent-Child Interaction Therapists (PCIT)
Adults aren't the only ones who need help, especially this year. Children have experienced quite a bit of stress and trauma this year, which could lead to behavioral issues. Parent-Child Interaction Therapy is an "evidence-based" field of treatment that deals with behavioral issues with children, and helps families understand and approach behavioral problems.

NYU Child Study Center
The Attention Deficit Hyperactivity & Behavior Disorders Service at Hassenfeld Children's Hospital at NYU Langone specializes in treating attention deficit hyperactivity disorder and other disruptive behavioral disorders that can cause strife within a family or school.
The center provides a number of specialized programs for families, including organizational skills training, parent-child interaction therapy, parent management training, collaborative sessions, and more to help families get back on track.

Steve Kurtz, PhD
Dr. Steve Kurtz is an internationally recognized child psychologist who specializes in ADHD, anxiety, defiant and oppositional behavior, educational challenges, emotional regulation, OCD, selective mutism, trauma, and other major issues.
Kurtz outlines that he and his team work in a collaborative fashion to ensure that parents understand their childrens' issues, and teach them how to help cope and support their children. They also use empirically-supported treatments to address problems.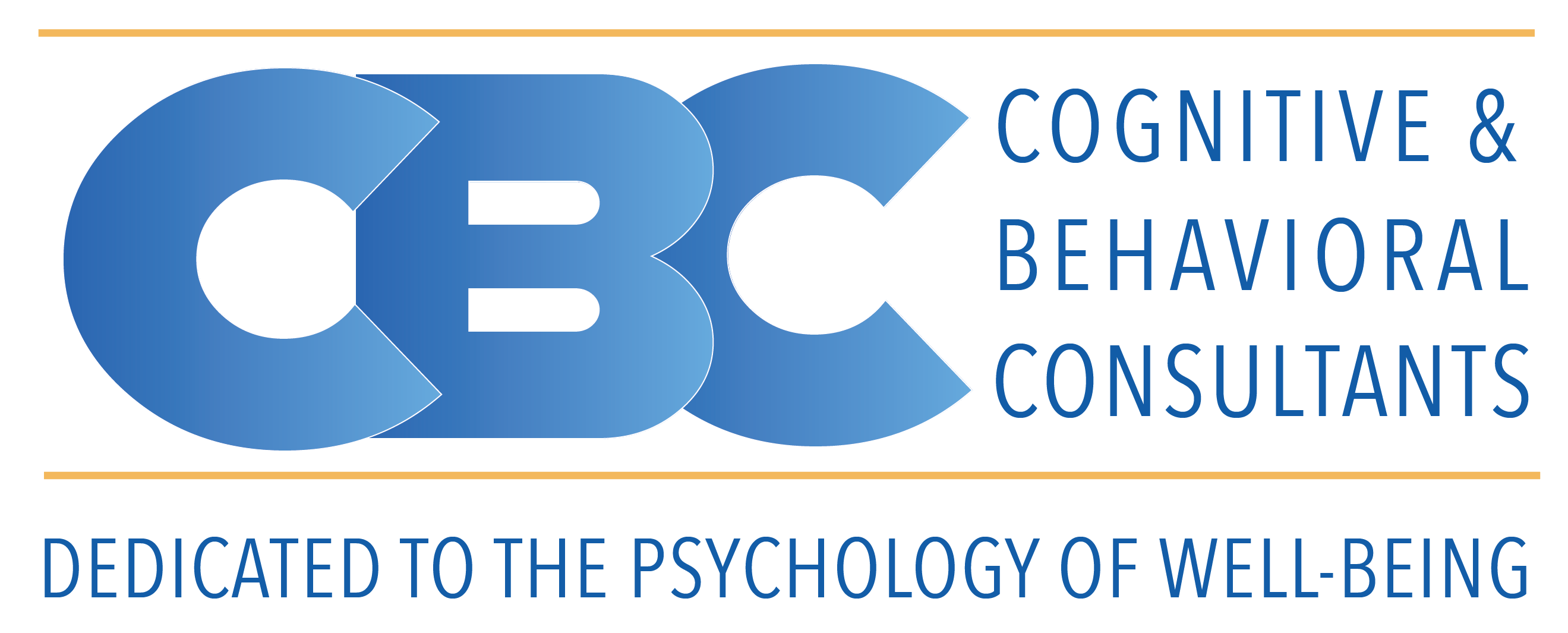 Amber Ufford, PhD
Dr. Amber Ufford is the director of the Parent-Child Interaction Therapy program at Cognitive & Behavioral Consultants, and specializes in individual, family, and group therapy for all ages.
She specializes in treating ADHD, anxiety, depression and mood disorders, disruptive behavioral disorders, phobias, and more.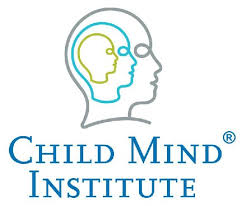 Child Mind Institute
The Child Mind Institute is a non-profit that specializes in research and treatment for children and families who are dealing with learning disorders and mental health issues.
It specializes in a wide range of disorders ranging from anxiety to ADHD, mood disorders, learning disorders, and others.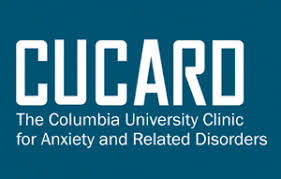 CUCARD
The Columbia University Clinic for Anxiety & Related Disorders is a specialty clinic designed to address the mental health concerns for children and adolescents.
It offers therapies and group sessions with specialized programs that deal with ADHD, behavioral disorders, and works with parents and schools to provide their patients with comprehensive treatment plans to help provide support their recovery.
Autism Spectrum Disorder
The National Institute of Mental Health defines Autism Spectrum Disorder as a "developmental disorder that affects communication and behavior," one that causes difficulties with communicating and interacting with others, limited interests and repetitive behavior, and problems functioning in society. It presents in a wide range of types and severities.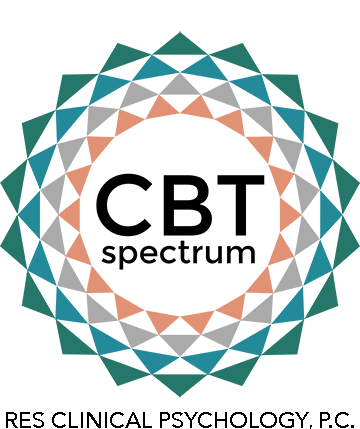 Rebecca Sachs, PhD
Dr. Rebecca Sachs founded CBT Spectrum, which specializes in the treatment of anxiety, autism, and obsessive compulsive disorder. She and her team uses Cognitive Behavior Therapy, social-thinking and social skills training, and exposure and response prevention to help guide behavioral changes and learn how to understand and deal with issues as they arise.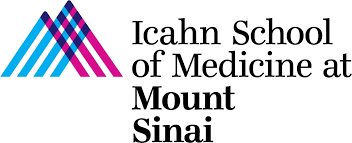 Mount Sinai Seaver Autism Center
Mount Sinai's Seaver Autism Center for Research and Treatment is part of the Icahn School of Medicine, and in addition to research, provides care for children and families dealing with autism spectrum disorder.
The center utilizes a team of specialists to perform genetic evaluations, comprehensive assessments, advanced treatments, and clinical trials to help treat behavioral disorders and other, related conditions.
Ali DeGeorge, PsyD
Ali DeGeorge specializes in childhood and adolescent ADHD, anxiety and mood disorders, and Autism Spectrum Disorder, and performing psychological assessments.
She has extensive experience working to address these conditions using cognitive behavioral therapies, positive behavioral supports, and naturalistic behavior therapies for younger children.
Best Anger Management Therapists
Anger is a commonplace emotion that can be useful in some cases, but if taken too far, it can be a destructive behavior that damages relationships and have physical problems.
According to the American Psychological Association, it's a normal emotion, and anger management is a way to reduce one's feelings and one's reactions to the things that stimulate that emotion.

J. Ryan Fuller
Dr. J. Ryan Fuller is a New York-based psychologist who has written and presented extensively about anger management and behavioral therapy, and in his practice, seeks to "reduce the intensity and frequency of his clients emotional pain and suffering and self-defeating behaviors."
His approach to this field is utilizing scientifically-proven methods to help his patients understand how they interact with the world, how their behaviors can be destructive, and how they can train themselves to better deal with what life throws at them.
Psychodynamic Therapists
Psychodynamic therapy is a type of talk therapy that's used to treat conditions such as depression.
According to Psychology Today, it's "less focused on the patient-therapist relationship, because it is equally focused on the patient's relationship with his or her external world," and is used to help people who feel that they've lost direction and purpose, to the point where it's damaging their relationships with others.

ICP
The Institute for Contemporary Psychotherapy was founded in 1971, and is one of the more established mental health facilities within New York City.
It handles a wide range of conditions, and offers individual psychotherapy or intensive psychoanalytic treatments sessions to help treat abuse, anxiety, depression, indecisiveness, low self-esteem, and other forms of distress. The institute also provides family and couples therapy, sex therapy, eating disorders, and other issues.

Transference Psychotherapy of New York
Transference Psychotherapy of New York is a group of clinicians who seek to assess, diagnose, and treat a variety of mental health disorders and disciplines. T
he organization uses a range of techniques, including couples therapy, dialectical behavior therapy, group therapy, integrative treatments, psychoanalytic psychotherapy, psychoanalysis, and supportive psychodynamic psychotherapy to treat anxiety, depression, and borderline personality disorder.
Having a better understanding of your potential therapist will help you choose the best specialist for your needs.
Patience and persistence is the key to making the right selection. No matter who you end up picking as your Manhattan therapist, trust yourself on your journey to better mental health.