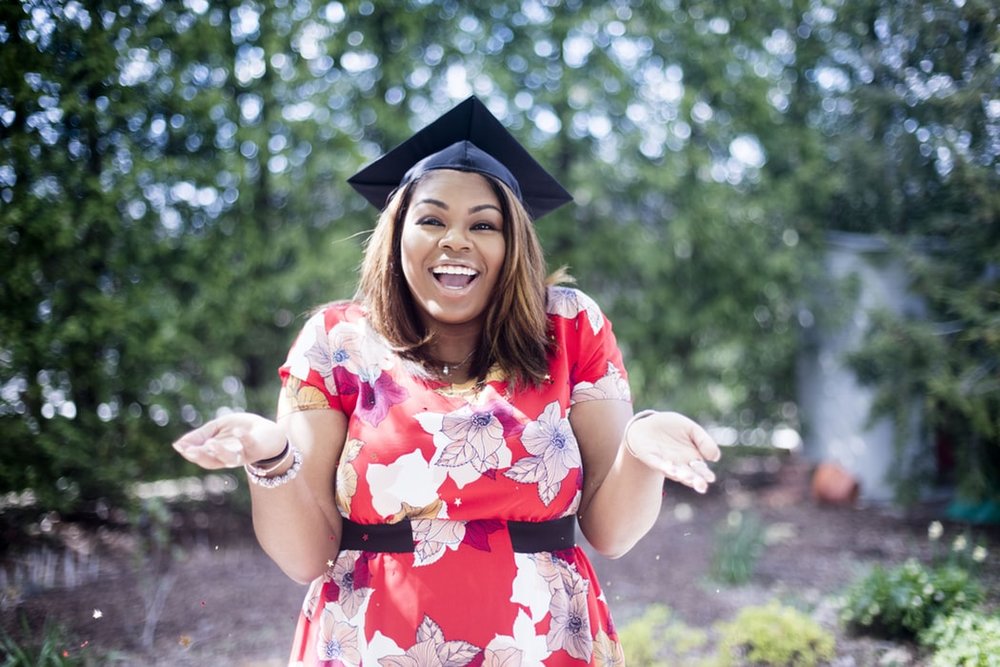 As parents, we naturally worry about our kids. Will they get good grades? Do they have trustworthy friends? Will they get into a good college? Will they be able to support themselves financially after college? What if they don't go to college at all? If these worries have turned into anxiety, check out our tips for reducing parental anxiety. But if you've reached the period in your child's life where it's time to talk about their post-graduation plans, it can be a difficult conversation. It may be an overwhelming subject for both parents and their teens. So we're breaking it down to make it all a little more manageable for the whole family to communicate about this exciting next step.
Let's start off with the fact that not every kid is ready or interested in going to a four year college, or going to college directly after high school. It's become the norm to graduate high school and immediately go to college for four years. So it may be alarming to some parents if their child doesn't take the "typical" path. Some teens need to or prefer to work right away, or even take some time off in-between high school and college to work, travel or volunteer. There are also the options of vocational school and community college. At the end of the day, there are options. Going directly to a four year university is one of the choices but not the only one.
There are many ways to show support for your college-bound teen. Regardless of whether or not college is on the table, here are 5 ways to talk to your teen about their post-high-school endeavors.
Start the conversation
It sounds like a simple first step, but what time is the right time? It seems like the college or post-high-school conversation is happening earlier and earlier. But is it really necessarily to start talking about college plans when your child hasn't even gotten to high school yet? This is a tricky situation as you don't want to wait too long to talk to your kids about their post-grad plans. But you don't want to overwhelm them too early either.
If they want to talk to you about what they want to do after high school when they're only a freshman, then let them. It's a bonus when teens want to talk to their parents as it doesn't happen very often! Waiting until the end of sophomore year / beginning of junior year also leaves everyone plenty of time to start thinking and get on the same page. Just be sure to let your child know (and remind yourself) that these plans can always change. Your 16-year-old might be eager to get to college but by the time 18 rolls around, things get too real. They might decide to take a year off or go to community college first. Like with everything in life, plans can change. We just have to be ready to adapt and be supportive.
Be supportive
Certainly it's important to be supportive of your child in anything they do in life, even if you disagree. Graduation from high school is a crucial point in their life and it can be stressful for everyone in the family. Because of this, parents should be especially understanding and empathetic during this time. Instead of adding even more pressure, show them that you support them.
One of the best things you can do for your child is show them that you believe in their ability to make a good decision. Making major life decisions at any age is hard, but when you have someone by your side who believes in you, it makes it all a little easier.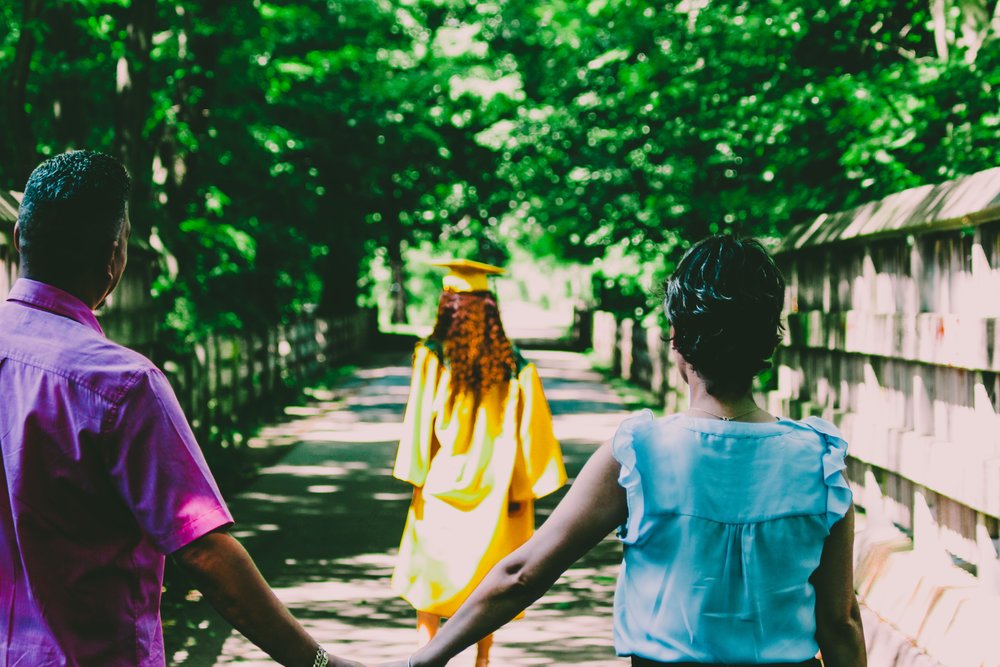 Don't compare your child to others
In your experience as a parent thus far, you might think that all of your friend's kids are going to college immediately after high school. Whether or not that's true, it's not fair to compare your child(ren) to others. Every child is unique and has different interests and passions. The same can be said for each family dynamic. So you can't really compare apples to apples here.
This isn't to say you shouldn't speak to other parents about their teenagers' post-high-school plans. It's helpful to have a group to talk to who's going through a similar transition. As long as you're not comparing your child to theirs.
Not comparing your child to others is important regardless of if they're going to college or not. Dealing with acceptance / rejection letters is difficult enough. On top of that, teens are already constantly comparing themselves to what their friends and peers are doing. With that said, they don't need to feel that constant comparison from their parents too.
Don't pester your teen
Constantly trying to get an answer out of your teen or pressuring them to make a decision will only stress them out more. In turn, they might not be able to make the choice that's right for them. Because this time involves a lot of deadlines, feel free to check in and see if they're making progress. Just be mindful of how often you're checking in and the way you're expressing your concerns. Remember, they're teenagers so the more you push the more they'll push back.
Be mindful of your teen's opinion / decision
At the end of the day, this is their life and their path should be their decision. If they end up making the "wrong" one, that's only a lesson that they can learn themselves. Unfortunately, it's not something you can teach them. You can support and encourage them all day long but this is something you cannot decide for them.
It's helpful as a parent to take time to understand why your teen wants to take the path they want to take post-grad. It might be for monetary potential or personal growth. Regardless of the answer, take interest in the meaning behind your teen's decision. They will appreciate the effort and it will be easier for everyone to get on the same page.
Not every kid is ready to take on adulthood immediately after graduating high school. Know this is okay. So give your teen permission to take whatever path feels right for them. This might be a different path than you thought they'd take as it might differ from yours or their friends. Regardless of their decision, show them you support them no matter what.
And for those with college-bound teens, be sure to check out our new workshop– Life on Campus: Making the Most of Your Transition to College
---
If you are seeking counseling in New York City, contact us today to learn more about our services!
---
Request a Consultation
Fill out the form below to have one of our therapists reach out to discuss consultation services in New York City.
---
MindWell Psychology Contact Information
Phone: 646.809.5440
Email: intake@mindwellnyc.com